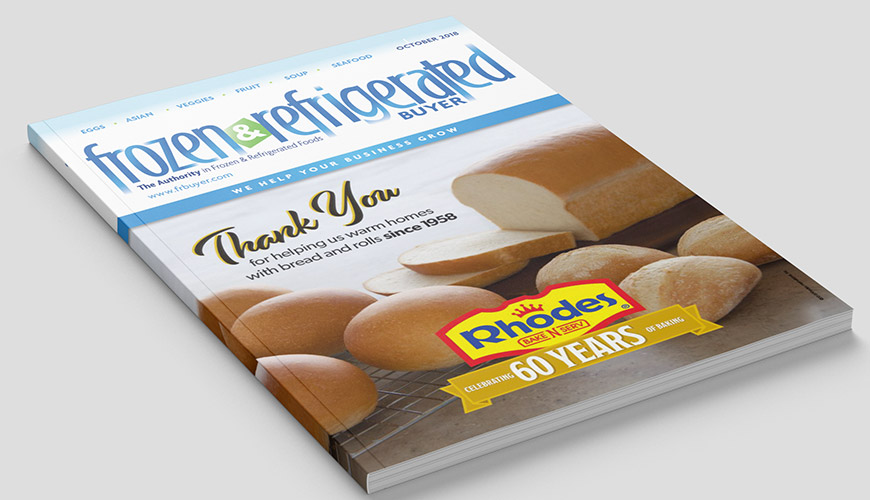 LEATHERS, DENISE "WHAT'S ON THE MENU?" Frozen & Refrigerator Buyer. OCT 2018: 42-44.
Industry observers say consumers' appetite for frozen foods will only grow in 2019. Key ingredients include e-commerce, premium private label, meal kits, small formats and targeted promotions.
2018 is shaping up to be a banner year for the frozen department. During the 52 weeks ended Aug. 12, reports Chicago-based market research firm IRI (iriworldwide.com), sales of frozen foods shot up 2.8% to more than $54.95 billion across channels, while volume rose 2.2%, as consumers gravitated to a slew of new offerings in categories like meals, pizza and veggies that better meet their needs.
Give the little guys credit, says Daniel Boutarel, managing associate at Westport, Conn.-based New England Consulting Group (NECG). "The smaller, more entrepreneurial companies with better-for-you, on-trend meals struck a chord with consumers and really forced the major players into a corner." Fortunately for the department, they responded with innovation of their own. And that's when the things really started heating up.
"It's a combination of innovation, better quality and a growing recognition among millennials in particular that frozen is often better than fresh," continues Erik Rosenstrauch, CEO of Boca Raton, Fla.-based retail marketing agency Fuel Partnerships. "Price has historically been the No. 1 purchase influencer, but with millennials trying to juggle work and family, it's convenience," which frozen offers in spades. Now that frozen meets their other needs around clean labels, minimal processing and quality ingredients, many millennials have embraced the department.
"Millennials are 100% responsible for the growth of frozen," agrees Gary Stibel, NECG founder and CEO. "In their 20s, they were all about fresh, and doing things differently than their parents," he explains. "Now that they've got a house and two kids, there's less money and less time — and they know now that fresh frozen is better than stale refrigerated."
The big question is: Will frozen food's momentum continue in 2019 or were gains in the past 12 months simply pent-up demand for better quality in a department that had some catching up to do? Read on to find out what the experts have to say about it — and what else is in store for retailers in the coming year… [READ FULL ARTICLE]