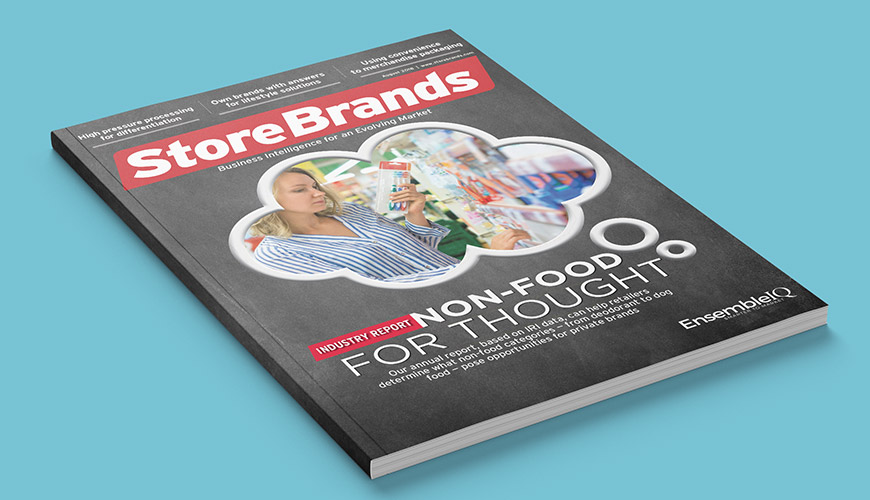 AYLWARD, LAWRENCE "WATER POWER" StoreBrands. AUG 2018: 26-31.
With its many benefits, high pressure pasteurization may help private brand products to differentiate
HPP'S SUCCESS HINGES on education. The more education throughout the grocery chain, the more adoption there will be, insiders say.
"We want to continue to work closely with retailers and figure out how we can be part of their consumer education campaigns … provide them information to help people better understand the benefits of this
technology," Duffy adds.
He says the Cold Pressure Council (CPC), a trade group consisting of HPP providers and others associated with the technology including Rochester, N.Y.- based retailer Wegmans, will help on the education
front. The CPC's mission statement is "to lead, facilitate and promote industry standardization, user education
and consumer awareness of high pressure processing." Duffy says the CPC has introduced a High Pressure
Certified seal to go on packaging that is HPP treated. As consumers become more educated about HPP, they will
look for products with the seal, Duffy adds.
"The ability to drive consumer education will become a tipping point for retailers [to adopt it], as more consumers recognize how purposeful this technology is," he says.
As far as educating consumers, Erik Rosenstrauch, president and CEO of retail marketing agency Fuel Partnerships in Boca Raton, Fla., says it's best if manufacturers and retailers educate consumers on what HPP provides, not what it does. Rosenstrauch says it can sometimes be difficult to transform technology into a meaningful consumer message, especially on a package of food.
"I don't know that consumers will ever understand HPP. I think it's more about explaining the benefits of what HPP offers," he says, noting that manufacturers and retailers should concentrate on words like "natural" and "no preservatives." "A consumer benefit is much more important than a consumer process," he adds.
Bakkavor's Young points out that manufacturers and retailers have little time or space to communicate a product's message through packaging and merchandising. So trying to educate them about the nuances of HPP could be cumbersome… [READ FULL ARTICLE]