Your Retail team with the expertise
and experience needed to drive results.
Your Retail team with the
expertise and experience
needed to drive results.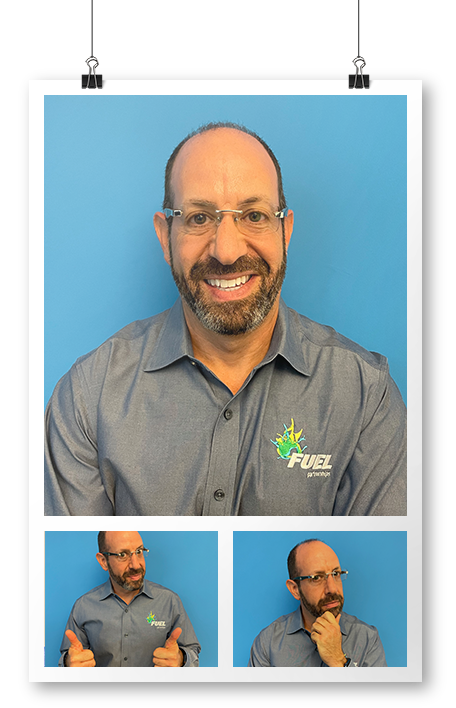 The spark behind FUEL Partnerships® is Founder, President and CEO, Erik D. Rosenstrauch. Erik is a proven industry leader with over three decades of experience in consumer products and retail marketing. Erik's road to retail marketing began at an early age in Harrisburg, PA. He learned the real life consumer buying process at the regional chain of clothing stores his family operated. It was on the sales floor that Erik developed his passion for shopping behaviors and became inspired to understand how brands engage with customers.
After earning a BS in Marketing at Penn State and an MBA from the University of Maryland, Erik gained diverse experience by working for one of the world's premier consumer products companies, PepsiCo/Frito-Lay. Erik succeeded by turning ideas into a reality in the salty snack category and leading the creation and execution of campaigns for Ruffles and Tostitos. During his tenure on these brands, his team's exceptional program results were recognized by winning various marketing awards including; a Gold Reggie, Effie and PRO.
Erik's expertise is evident from his successful history working with the top tier brands and clients: Subway, Anheuser Busch, P&G, 7UP, Jarritos, Green Giant and Optimum Nutrition. FUEL Partnerships® thrives due to Erik's ability to create Retail programs that leverage partnerships, sponsorships and promotions to drive consumer engagement and sales. His passion and proficiency for winning at retail has come to life with top-selling retailers including: Walmart, Target, Walgreens, GNC, CVS, Sam's Club, Kroger, Dollar General, 7-Eleven and Publix.
During program execution, FUEL leverages an Omnichannel marketing approach to create the optimal plan to drive their client's sales.
Erik effectively creates shopper marketing programs designed to drive consumer awareness and motivate today's consumer to transact. During program execution, he often accesses the awareness of celebrities to engage shoppers to build brand engagement. Some of his prior projects included partnerships with Serena Williams, Pitbull, Russell Westbrook, Rob Gronkowski, the NFL, NASCAR, NCAA and many others.
WE'RE ALWAYS LOOKING
FOR NEW TALENT
Have what it takes to work with FUEL?
Cool! Send us your resumé to become part of our team.