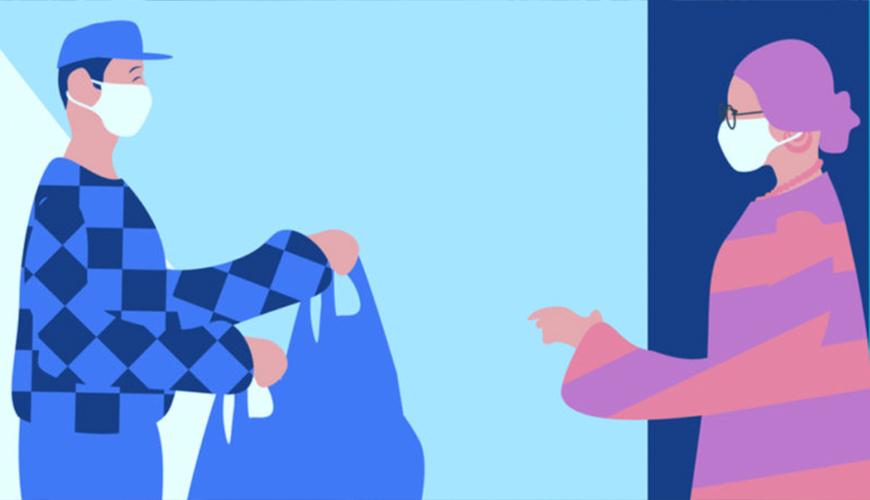 Erik Rosenstrauch, president and CEO of retail marketing agency Fuel Partnerships, says the COVID-19 crisis stressed the grocery retail business in ways nobody expected. "They weren't ready for people to wipe out the shelves," he says.
Online-only retailers, such as Amazon.com Inc. (No. 1 in the 2019 Digital Commerce 360 Top 1000), will likely continue to struggle with fulfillment as the COVID-19 crisis continues, Rosenstrauch says. Some manufacturers of consumer packaged goods—the kinds of products sold in grocery stores—are prioritizing shipments to bricks-and-mortar locations, he says. By shipping to stores first, manufacturers can get products into the hands of consumers more quickly and also decrease the number of times other people touch items before consumers receive them, Rosenstrauch says.
Grocery retailers saw large website traffic spikes during the 28-day period from Feb. 25 through March 23. Traffic increased 84.5% for the week of March 15-21 compared with the week of March 1-7, according to aggregate data from web measuring firm SimilarWeb Ltd. for the 20 grocery/fresh food retailers Digital Commerce 360 tracks in its Top 1000 database. March 16 had the most substantial spike in online traffic.