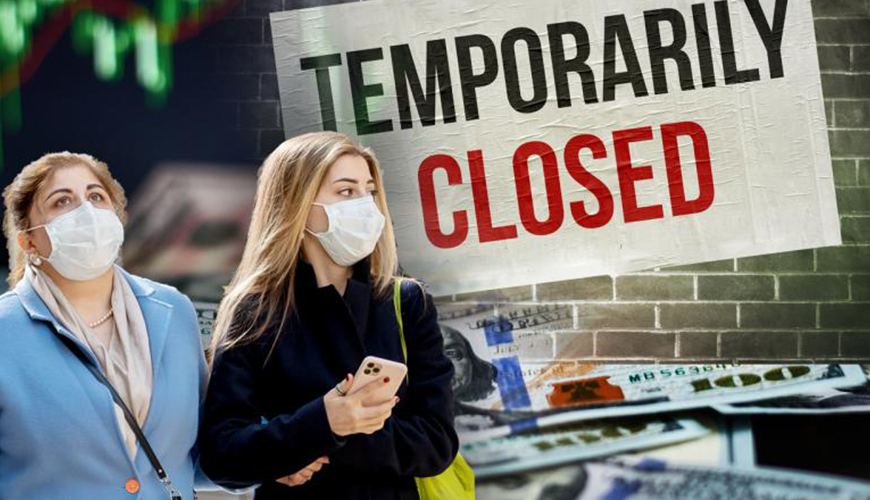 As states throughout the country begin to plan timelines for reopening their economies, guidelines and restrictions businesses could be asked to follow may drag out financial pain.
Businesses in some states, like Georgia, have begun the process of reopening. However, it is not business as usual. Owners are being asked to implement social distancing guidelines, provide personal protective equipment to their workers and to provide extra time off for individuals should they need to self-isolate.
These measures are designed to protect both staff and customers.
WILL CORONAVIRUS CRISIS SPARK FRESH EXODUS FROM HIGH-TAX STATES? 
However, unlike large corporations, small businesses may not have the resources or technology to adapt to the new policies, Erik Rosenstrauch, president and CEO of FUEL Partnerships told FOX Business.
The first challenge will be acclimating to consumer preferences now that even more people have begun shopping online, ordering curbside pickup and doing things like touring homes virtually.
"Can your small mom and pop do that? Do they have the technology to do that? I fear that they don't," Rosenstrauch said.
Small mom and pop nail salons and barbershops, for example, may not currently have the technology to allow customers to book appointments online – which will likely be necessary due to pent-up demand and social distancing guidelines limiting the number of people permitted in a space.
And then there is the cost of providing personal protection equipment like masks, gloves and Plexiglas shields to workers. Restaurants may even be asked to consider disposable menus and utensils.
While those expenses may make up a small percentage of the budget of a large store like Walmart, it could quickly eat up a big portion of a small business's budget – especially if it has been losing revenue for the six to eight weeks during which many companies have been closed.
Anecdotally, Rosenstrauch noted that an individual in the service industry said providing shields and masks, as well as reducing and changing worker shifts, will increase company costs by 15 percent.