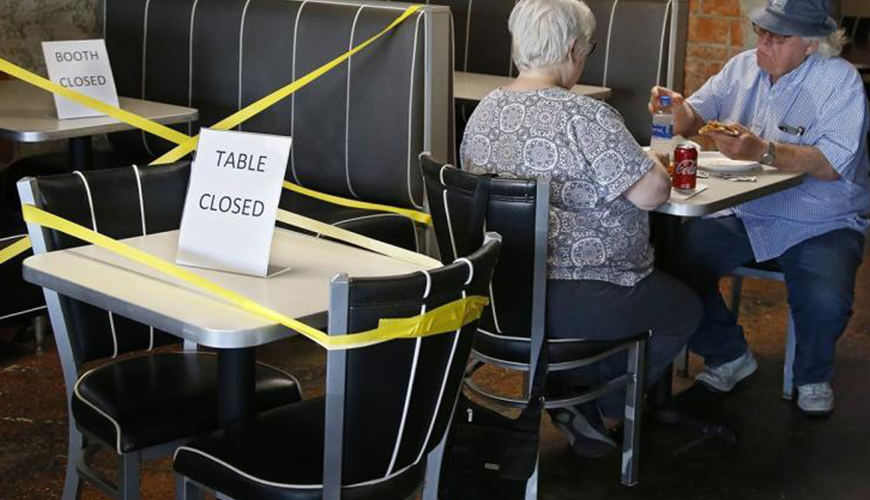 Restaurants, which operate on thin margins to begin with, will be bogged down by a number of new expenses – including providing protective equipment to workers, adjusting shifts, implementing new cleaning and sanitizing standards and even providing sneeze guards at cash registers.
The CDC has also proposed asking establishments to use disposable utensils and menus.
DURING CORONAVIRUS, SMALL BUSINESSES FACE NEW CHALLENGES EVEN AS STATES REOPEN
Another challenge is likely to be digital. Erik Rosenstrauch, president and CEO of FUEL Partnerships, told FOX Business small businesses will likely have to shift part of their operations online – and many don't have the necessary technology integrated with their services. For example, they may need to allow customers to make online reservations due to seating restrictions, or to order pickup, delivery or curbside service.
But the most obvious expense is that restaurants will also be missing out on revenue due to the sheer fact that they will not be allowed to fill their establishments. So while other costs remain the same, revenue will be a fraction of what a restaurateur relies on during normal economic times. And that's following a months-long shutdown.
"You might just have some business owners saying … 'I'm just not going to reopen,'" Rosenstrauch said.