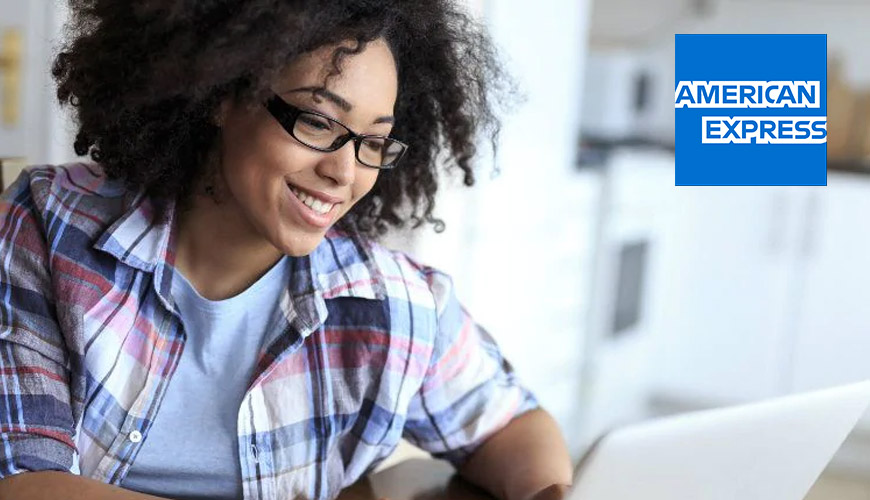 Julie Bawden-Davis "5 Things You Can Do When the Customer Service Bar Raises Yet Again" AMEX Open Forum. April 27, 2018.
With more companies providing over-the-top customer service experiences, learn what you can do to keep pace and even compete.
When it comes to customer service today, the bar is constantly being raised. Just recently, Amazon began delivering packages to locked cars. The service is designed for people who are concerned about their orders disappearing from their front porches or getting swallowed up in their company's mailroom.
Amazon is not the only retailer aimed at upping the customer service ante. Walmart Grocery allows shoppers to order online or via mobile app and have their groceries delivered curbside to their cars, or in some locations, doorsteps. Costco also introduced a home delivery service recently.
Unprecedented Competition
The move toward constantly elevating the customer service experience has created a very competitive atmosphere that hasn't been seen before, believes Beth Davidson. She's the owner of Dragonfly Shops & Gardens, a boutique featuring a mix of home and garden merchandise, personal items like clothing and jewelry and classes and workshops on a variety of topics.
"It doesn't seem to be enough to have great customer service nowadays. Instead, you almost have to win at customer service," says Davidson. "As a consumer, I understand the desire to have exactly what you want quickly and to be treated with respect in the process. But as a business owner, it sometimes seems like warfare for brick-and-mortar retail."
Superior Customer Service a Necessity
The digital age is contributing to the fierce competition, according to Alex Ozols, owner of Personal Injury Lawyers San Diego.
"It's more important than ever for companies to focus on customer service tactics, because we live in a digital age where every single transaction can be recorded," says Ozols. "Whether it's recorded by video, audio or just someone going into a review app and dropping a review right after the service—things trend quickly and can go viral."
The fact that today's retail landscape is tapped in and connected does make it necessary to focus on customer service, agrees Davidson.
"All of the retail world truly is a stage nowadays," she says. "Business owners are wise to keep that in mind when they interact with customers. When you're talking to one client, you're potentially talking to hundreds or even thousands."
Customer Service Tactics to Help Stay Competitive
You might not have the need or bandwidth to deliver your products to locked cars, but there are a few tactics you can use to rise to customers' elevated expectations.
1. Offer an experience.
Since Davidson sells items that can often be found online for less money, she doesn't bother trying to compete with the digital merchants. In fact, she offers just the opposite.
"I've found that because of the anonymity of the digital revolution, people actually crave real-life experiencesand a sense of community," says Davidson. "That's why they love coming to the shop to participate in hands-on classes that allow them to make a craft or plant a succulent garden. They enjoy coming with friends and family and laughing and having a good time. Such experiential shopping trips keep them coming back."
2. Save customers time.
"Today's millennial consumer, for the first time in consumer behavior history, values time more than price," says Erik Rosenstrauch, president and CEO of FUEL Partnerships, a retail marketing agency.
"Shoppers today still demand low prices, but this decision driver is now number two," says Rosenstrauch. "Time is the commodity that determines purchase habits and how customer service is evaluated.
"Those companies that provide easy and efficient methods to transact and receive purchases," he continues, "are positioned to win in the future."
To save consumers time, Rosenstrauch suggests using a variety of tactics.
"Leverage technology that consumers already use and understand. Extend services and tracking communication to mobile solutions," he says. "Access payment methods that already exist and are hard coded into online or mobile wallets. Reduce friction along the purchase journey; from shopping, to ordering and finally to payment. Also provide a communication loop that provides information for tracking and delivery/pickup."
3. Stay current.
"Consumer expectations and needs are constantly changing," says Rosenstrauch. "The methods of the past will not deliver the experience and needs for the future. Every company must spend time evaluating the entire purchase experience and include searching/shopping on the front end, along with tracking, delivery and follow up on the back end.
"Technology must be grounded and merged with current tools that shoppers already use, as more does not always equal better," he says.
4. Share true stories.
Because she can't compete with the prices of online merchants, Davidson instead shares with her customers how unique the products she carries are.
"We tell the stories of our products and vendors," she says. "For instance, we're selling driftwood pieces that include sea glass. They're from a store located in an area that experienced a devastating fire. We purchased the pieces from a shop owner in the area and are selling them. Many of our customers have bought the pieces because they're beautiful, but also because doing so is helping the business owner."
5. Know that it's okay to say no.
American shoppers have become increasingly spoiled when it comes to customer service, believes Davidson.
"Being able to push a button online and return anything for any reason has caused a certain entitled mentality," she says. "I'm often shocked what people want me to do, such as throw in free items just because.
"Customers aren't always right," she continues. "It's okay to say no if a transaction is going to lose you money. You're likely to find like I have that it might be black and white online, but in my store, it's gray." … [READ ONLINE]